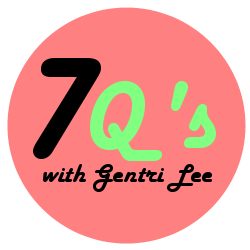 I thought this was a fun idea! At least, I liked reading the answers on other people's blogs!
This is the BIGGEST pizza I have ever consumed. Just an FYI, this picture was taken the day after Andrew and I got engaged... And he
still
married me.
1. Do you ever have reoccurring dreams?
When I was a kid, I watched a TV show called Beetle Borg in addition to Power Rangers (does anyone remember Big Bad Beetle Borg?). I had a reoccurring dream that I was the pink power ranger and I teamed up with the Beetle Borg. There wasn't much to it, but I distinctly remember that I made all of the power ranger moves while I talked and that the red Beetle Borg girl was drugged and turned into Jerry Louis.
2. It's the first day of fall (or spring for your southern hemispherers) in a few days, what are you looking forward to most?
Definitely wearing pants and boots! I don't wear shorts very often and I only have one pair of capris (you BYU-I students understand), so it gets pretty warm here in Utah wearing pants all the time.
3. Because of lack of coordination, would you rather not be able to tie your shoes or cut your own food?
I would rather have the inability to tie my shoes because I have a DIY personality and I know I would try to cut my own food anyway. If I tried tying my shoes and I couldn't, no harm done. Just a little frustration. If I tried to cut my food, however... Danger Will Robinson!
4. Would you rather live in a house entirely made of glass, or a house with no windows?
I'm scared of the dark and Gollum. He lived somewhere with no windows and look what happened to him...

5. Would you rather walk on your toes or heels forever?
Toes. Definitely. When you walk on your heels, you butt tends to stick out. Besides, they don't make High Toes... Yet (don't put it past Lady Gaga).

6. What's your favorite sense (you have 5 btw)?
Sight. Speaking of sight and dreams, I wonder what dreams are like for those who are blind... Do they have dreams?

7. What's your favorite movie quote of all time?
Can't pick. Here are a few.
"Will you stop that? No."
"Aaaaaas yooooooou wiiiiiiiish!"
"GET OUT OF THE CAR!/Is this some radical new therapy?/Is this corn hand shucked?/ DON'T TOUCH MY SISTER!"
"For-ev-errrr"
"You look... fit for battle."
"That's what I said!"
Can you tell I enjoy watching movies?
Cyber high five to anyone who can identify where they all come from.
Now your turn! Pick a question (or a couple of questions) and answer them! Comment below!